Eric Clapton Auctioning Off Over 70 Guitars, 70 Amps
Posted by Michael Mueller on January 11, 2011 at 8:15 AM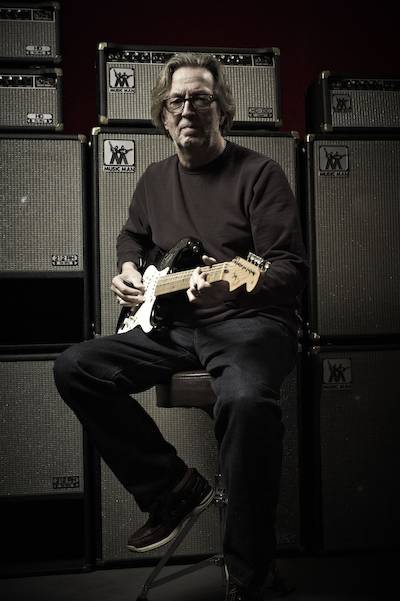 On March 9, 2011, Eric Clapton will auction off over 150 items from his personal collection, including over 70 guitars and 70 amps, marking the first time the legendary guitarist has donated his amps to auction.
Eric Clapton guitar tab, online guitar lessons, and jam tracks
The auction, which will take place at Bonhams showroom in New York City, is being held to benefit The Crossroads Centre, Antigua. Pre-sale viewing is planned for Bonhams London in January and Bonhams & Butterfields Los Angeles in February.
Says Clapton: "I am very happy that Bonhams have agreed to host my third guitar auction in aid of The Crossroads Centre, Antigua, the drug and alcohol rehabilitation centre I founded in 1998."
Items up for auction include instruments and amps from Fender, Gibson, Marshall, Martin, and Music Man, to name just a few. The auction will also include guitars donated by Jeff Beck, J.J. Cale, and Joe Bonamassa. With estimates spanning from $300 to $30,000, there will be something for fans and collectors in every budget range.




---