GI BLOG
Your Daily Dose of Guitar News & Reviews
ALICE IN CHAINS, DEFTONES, MASTODON Team Up for BlackDiamondSkye Tour
Hard rock acts Alice in Chains, Deftones, and Mastodon are teaming up for the BlackDiamondSkye arena and amphitheater tour, kicking off September 16, in Chicago. The tour takes its name from the bands' lastest albums: Alice In Chains' Black Gives Way to Blue, Deftones' Diamond Eyes (comes out tomorrow, May 4), and Mastodon's Crack the Skye.
To sign up for the latest news and info, visit the tour's official web site, www.blackdiamondskye.com. Tickets for selected shows go on sale May 15, with a fan-club pre-sale starting May 10.
Alice in Chains guitar tabs
Mastodon guitar tabs and video lessons
Here are the confirmed tour dates:
9/16 Chicago, IL Charter One Pavilion
9/17 Detroit, MI DTE Energy Center
9/18 Toronto, ON Molson Amphitheatre
9/20 Uncasville, CT Mohegan Sun
9/22 Boston, MA Agannis Arena
9/24 New York, NY Madison Square Garden
9/28 Atlanta, GA Lakewood Amphitheatre
10/1 St. Louis, MO Scottrade Arena
10/4 Denver, CO Red Rocks
10/7 Vancouver, BC GM Place
10/8 Seattle, WA Key Arena
10/9 Portland, OR Memorial Coliseum
10/16 Las Vegas, NV The Joint
OZZFEST 2010 Lineup Announced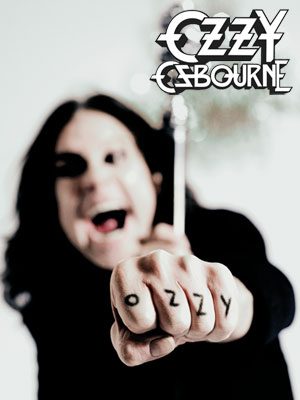 After taking a year off in 2009, summer's hottest metal festival, Ozzfest, returns in 2010, featuring co-headliners Ozzy Osbourne and Mötley Crüe. The pair last toured together in 1984 (I was there—10th row, center!), and it was the stuff of metal legend. Also appearing on the main stage is Rob Halford, who will be performing solo material as well as songs from Judas Priest and Fight, with DevilDriver and Nonpoint rounding out the lineup.
Second stage headliners and six-time Ozzfest veterans Black Label Society will be joined by Drowning Pool, Kingdom of Sorrow, Goatwhore, Skeletonwitch, Saviours, and Kataklysm.
Music at each festival stop begins at 1:00 PM. In addition, concert-goers can once again visit the Ozzfest Village of the Damned, featuring a mix of interactive activities, shopping, and entertainment throughout the venue concourses.
Tickets go on sale May 22 at www.ozzfest.com and www.livenation.com.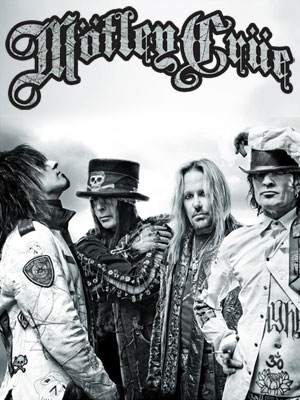 The 2010 OZZFEST dates are as follows:
Aug 14 San Bernardino, CA
Aug 17 Chicago, IL
Aug 19 Pittsburgh, PA
Aug 21 Hartford, CT
Aug 22 Camden, NJ
Aug 24 Boston, MA
Ozzy Osbourne guitar tabs, video lessons, jam tracks
Mötley Crüe guitar tabs
Judas Priest guitar tabs, video lessons, and jam tracks
Black Label Society guitar tabs and video lessons